In today's world, we are constantly reminded that climate change and the rapidly increasing population pose significant threats to life as we know it.
Most of us are guilty of buying that sofa, stool or table without the slightest consideration paid to materials used, who made it, how it was made or even where it was made. Here at Satelliet UK, we are trying to do our bit to ensure that future generations can also enjoy our beautiful planet in the years to come.
They say that change must start at home… well we have been and continue to do this by ensuring that our suppliers are using sustainable materials, minimising waste and reducing our carbon footprint. We now have solar panels installed at both of our properties for a cleaner source of energy.
Here are some of the materials we use and how we do our best to make sure our suppliers and manufacturers are doing their bit: 
Timber – All timber used in products available through Satelliet UK must be harvested from sustainably managed forests (FSC or PEFC certified.)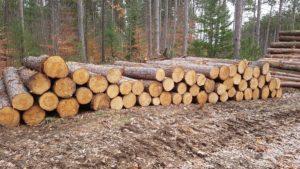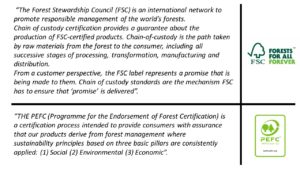 Timber Finishes – Satelliet UK can offer low VOC wood stains that are water-based options on a range of our timber products. Chemical compounds found in regular paints evaporate at room temperature which can cause serious harm to human health. Low VOC (Volatile Organic Compounds) are engineered to deliver vivid results while significantly lessening the toxicity released into the atmosphere, creating a healthier and less hazardous working environment.
Resysta – Looking for a timber alternative? Here at Satelliet UK we have a range of products made from Resysta, which is a material consisting of approx. 60% waste product -rice husk with many advantages in comparison to hard wood.
Here are some of its properties:
Weather and Water resistant (No more swelling)
UV resistant (No fading)
Does not crack or splinter
Resistant against fungal and mould decay
IMO certified
Sustainable and 100% recyclable
---
Plastics – Plastic is used throughout the furniture industry and is considered a sustainable material for many reasons, here are a few of the benefits and how it can be recycled.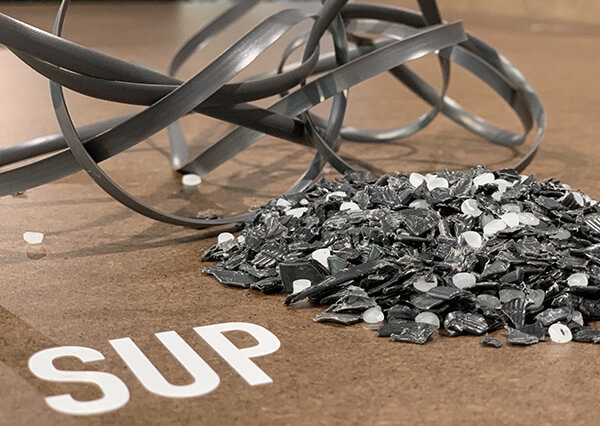 A few of the benefits of plastics:
Plastics products are very cost effective to produce and provide the ability to make single moulded components in complex shapes. This significantly reduces costs associated with assembly and the use of fixtures.
Reduced fuel use in transport due to weight savings over more traditional materials.
Due to the durability of plastics, there are significant reductions in maintenance and associated costs.
Plastics recycling takes place on a significant scale in the UK and there is considerable research conducted to discover the most efficient ways to recycle. Raw materials have a high value and are a precious resource, so to conserve both money and the environment the industry makes every effort to recover as much as possible. High-Density polyethylene products are taken to large facilities to be processed, the plastic is melted and cooled into pellets which can be used in manufacturing of new furniture.  An alternative to recycling is to recover plastics thermal content through energy from waste incineration, providing an alternative source of energy
---
Metals– Steel and aluminium are the most used metals through the Satelliet UK range. They are considered the most environmentally friendly metals on the planet.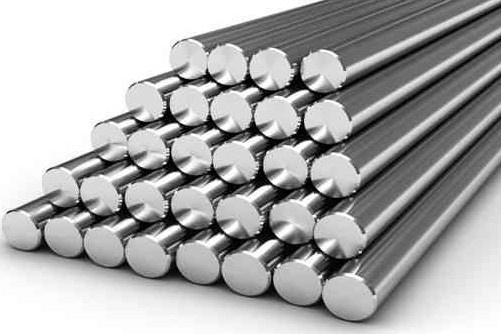 Steel – Steel has many advantages as a furniture material, it is safe, environmentally friendly and is one of the least reactive metals used in furniture application, it does not corrode and reacts with very few chemicals. Steel is infinitely recycled, so the investment in making steel is never wasted and can be capitalised on by future generations.
Aluminium – Aluminium is the most popular contemporary outdoor furniture material (even resin wicker is typically woven over an aluminium frame). It resists rust and moisture damage better than other metals and a powder coated finish will offer added protection against the elements. Aluminium can be recycled repeatedly and maintains its qualities of lightness and resistance.
Metal Finishes – Satelliet UK can offer powder coating which contains zero VOCs and contains no hazardous air pollutants (HAPs), while traditional liquid paints are solvent based and contain high levels of volatile organic compounds. Powder coating provides better performance than wet paint, it is more resistant to chipping, scratching, and other wear because of the thermal bonding it undergoes during curing, and because it can be applied in much thicker layers. In addition to its physical toughness, powder coating provides superior colour retention.
---
Upholstery – Satelliet UK works with a large range of fabric houses, so the option of a fully sustainable fabric or leather, which are derived from eco-friendly resources are available.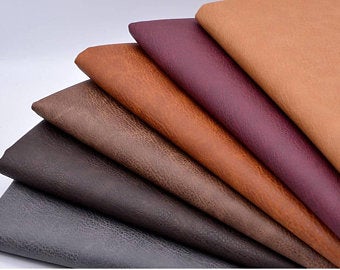 Here are some examples of eco-friendly resources available:
Natural fabrics – such as cotton, silk and wool are made of animal or plant-based fibres, which can be found naturally on our planet without being scientifically invented while synthetics are man-made and produced entirely from chemicals to create fabrics like polyester, rayon, acrylic, and many others, Manufacturing synthetics emits powerful gases like nitrous oxide.
Recycled Polyester – also known as R-PET is made entirely by recycled plastic bottles. The plastic bottles are collected from recycling centres and shredded into plastic flakes which are then converted into small pellets, the pellets are then melted, extruded, and spun into polyester yarn. R-PET fabric is very strong and durable.
Leather – Manufacturing of leather was the first recycling industry and it remains as relevant and important today as it ever has been. Leather is a by-product produced from the hides and skins of livestock reared for meat, wool, and dairy products. All our Leather suppliers adhere to the Animal welfare act 2006.
---
Satelliet UK will continue to work closely with its supply-chain to ensure that products produced and supplied not only meet legislative requirements but also consider important factors like, sustainability of raw materials, lowering the embodied carbon of the products, and ensuring that social conditions for workers meet internationally recognised standards.