There are so many questions around what the future will look like in the hospitality sector, we already know that there is likely to be a very measured and slow easing of restrictions over the coming months and we will be definitely required to observe social distancing regulations, to this end our design team at Satelliet in The Netherlands have been flat out developing our brand new In Between range. We have already launched the In Between Column dividers which will be available in The UK by the end of May 2020.
We are also very close to launching our Serving Trolley which allows the server to maintain social distance whilst delivering food and drinks to guests at the table.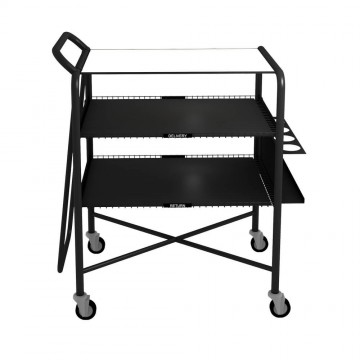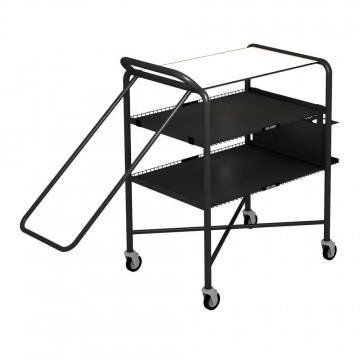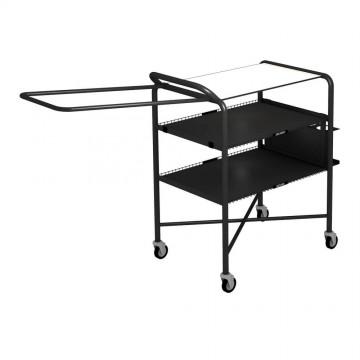 The In Between trolley is characterised by its compact dimensions and thoughtful construction. It is equipped with two serving trays complete with non-slip inlay mats and equipped with an extendable push handle. This makes it possible to serve your guests in a personal way at the table, within the social distancing guideline. Guests can easily take their order from the serving trolley and enjoy their meal in comfort.
The trolley is made of steel and therefore extremely stable. At the front, the InBetween Trolley is equipped with a practical bottle holder, accommodating  up to four wine bottles.
For extra hygiene and food protection, the top of the trolley is fitted with a plexiglass  white cover plate.
PRODUCT HIGHLIGHTS 
Extra protection for employees and your guests
Multi-deployable
Compact dimensions
Swivel castors with rubber tread, unbraked
Contemporary design
Steel frame, black powder coated
Intermediate shelves with non-slip inlay mats
Bottle holder for 4 bottles
Plexiglass cover plate, white opal
Fast delivery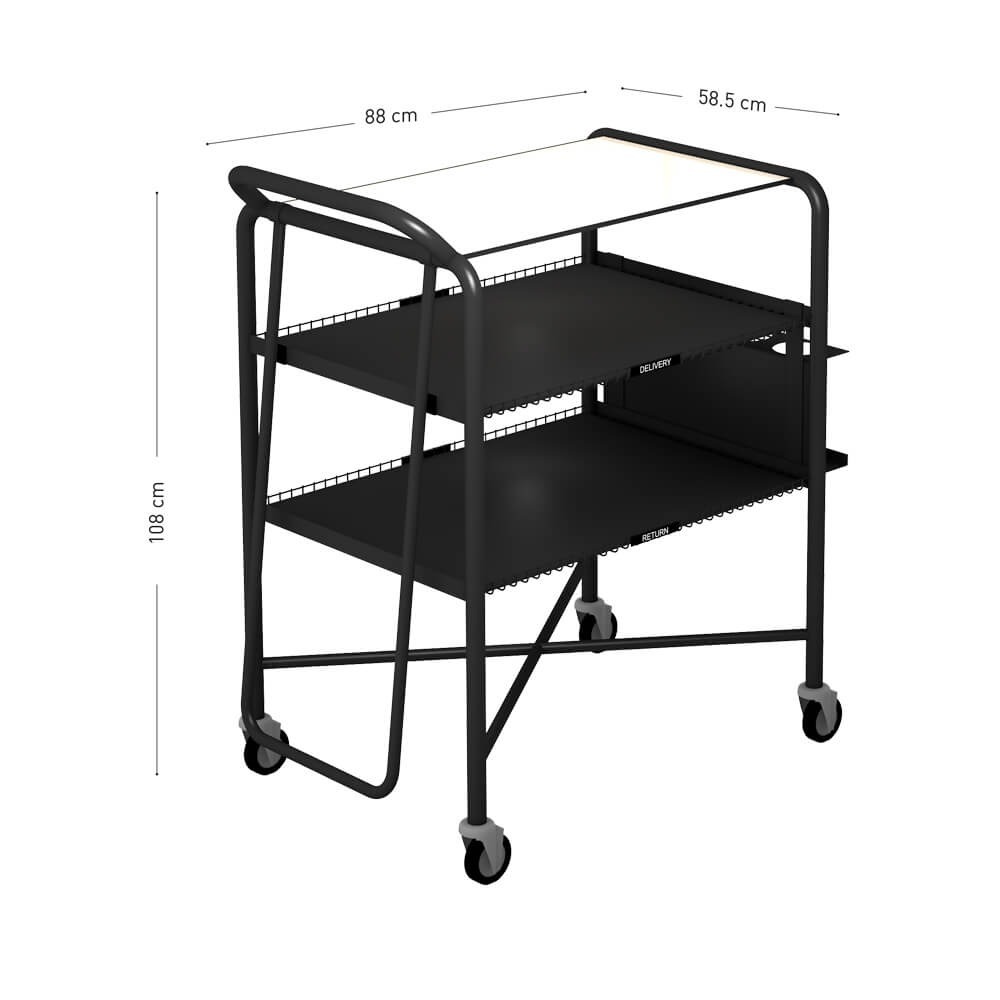 DIMENSIONS
Height: 108 cm
Length: 88 cm
Depth: 58.5 cm
As this item is still in development we do not have an exact price or lead time. For more information email info@satelliet.co.uk