We are delighted to have been featured in Design Insiders trend report as a result of our Originals Collection, specifically the CODE chair. This collection is undeniable one of the best to date. We will be exhibiting again at Design Pop Up in Manchester this November 2nd and 3rd.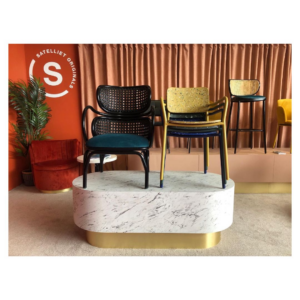 Clerkenwell Design Week continues to grow.  This year's event boasted 160 showrooms and 600 events, achieving visitor numbers exceeding 37,725. This was an undeniably successful event. The report is not only a hub of interesting conversations but also design trends and new product launches & previews.
Read the full report here.