The Satelliet Originals collection arose from the need to create a unique and versatile product range with its own recognisable signature. Through years of experience, and by always actively looking for the latest developments and trends, Satelliet provides a qualitative and up-to-date collection to meet the wishes and needs of clients. The strength of Satelliet Originals lies in customisation. Each piece of furniture has its own character, its own face, and in this way supports the identity of a concept or interior. What makes it complete are the infinite possibilities in terms of upholstery and finishes. By being the basis of every product within the Satelliet Originals collection, Satelliet responds quickly to the continuously changing markets. In addition, entrepreneurs, creatives and project developers are given the tools they need to jointly create the most inspiring hospitality locations: places where people like to meet. It is these people – call them guests, call them users – who are key in the development of their own collection. In addition to atmosphere, they demand comfort and quality. And this should therefore be the basis of every product.
New products for Satelliet Originals are being developed together with internal and external designers. All of them people who believe that together you can achieve more than alone, and that's where the strength lies.
---
Meet the Designers –
Jan Dijkstra
Jan Dijkstra In 2005 Jan Dijkstra graduated from the Design Academy in Eindhoven as an industrial designer and started his own studio: studio JanJannes. From there Jan designs with his own style that he describes as 'friendly, cheerful, sympathetic and always a bit quirky'. Jan does what he is good at: by making optimal use of his creativity and imagination, he brings his designs to life.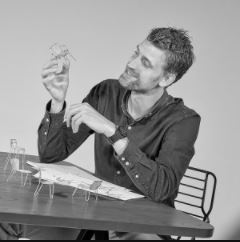 Designed for Satelliet Originals- Olyn Collection, Norwe Collection, Ylfi Collection and Fioli Collection.
---
Frans Schrofer
Born into a family of artists and designers, Frans Schrofer graduated from the Design Academy in Eindhoven in 1983 and started his own studio on The Hague a few years later. Studio Schrofer is known for its recognisable world of shapes and has wan various international design awards for innovation, technology and sustainability. Schrofer's hands-on design guarantees ergonomically comfortable designs that are also visually appealing.

Designed for Satelliet Originals- Gelato Collection. 
---
Dirk Van Sliedregt
We know Dirk van Sliedregt as a furniture designer, interior architect and teacher. He was the first to come up with the combination of rattan seating elements with a tubular steel frame. Ultimately, his impressive work consists of more than 250 models. Chair 550 for Jonkers Meubelen was registered in 1952 and is now produced under license by Satelliet Meubelen.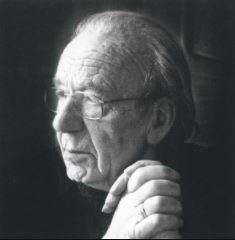 Designed for Satelliet Originals- 550 Collection. 
---
Tom Frencken
Tom Frencken studied Interior Architecture and Furniture Design at the KHM in Mechelen. Since 2007 he has been working from his own studio on free work and assignments. Frencken makes timeless furniture of high quality that, as he himself says, should last for several generations. In addition, his designs often have an idiosyncratic appearance.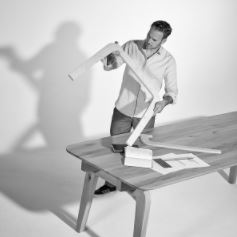 Designed for Satelliet Originals- Legs Table and Fold Lounge Side Chair.
---
Paul Philipsen
The Galvanitas S-17 chair has the rightful title of 'style icon'. The design, which is more current than ever, dates back to the 1950s. At that time, the Galvanitas factory met the enormous demand for strong and lightweight furniture. Paul Philipsen, one of the designers at Galvanitas, drew the design for the chair with the 'compass legs'.
Designed for Satelliet Originals- Galvanitas Collection.
---
Diederik Schneemann
After completing his education at the AKI Academy for Art & Design in Enschede, Diederik Schneemann started his own studio in Rotterdam. As a designer, in the broadest sense of the word, he designs design objects and products. He allows himself to be surprised and inspired by the simple things in everyday life.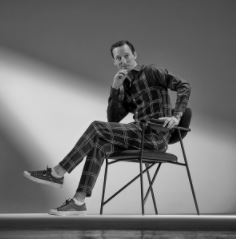 Designed for Satelliet Originals- Tube Collection.
---
Jon+Sven
Jon+Sven is a dutch designer duo consisting of Jon Assink and Sven Schimmer. Their goal is to turn every design into a sensual experience. Smart fuctional products, where the character reinforces the brand identity. In recent years Jon and Sven have built up a broad portfolio, in which well-known Dutch and international brands and represented. Their style: Freindly yet business-like, and soft with a surprisingly sharp edge.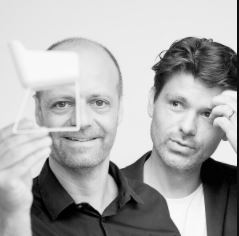 Designed for Satelliet Originals- OSO Collection. 
---
Bruno Now
Stijn van Woerkom. graduated designer at Design Academy Eindhoven, designed interiors for shops, restaurants and houses. Victor Le Noble graduated as an industrial designer from TU Delft. Since the summer of 2019, they habe joined forces in Bruno Now. Stijn and Victor do not allow themselves to be guided by conventions and make their own plans. Design is meant to be consumed, so it has to be tasty.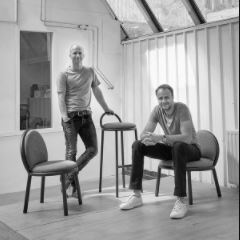 Designed for Satelliet Originals- Waldorf Collection, Taco Collection, Steelwood Collection, Tyr Armchair, Linate Armchair and Rush Armchair. 
---
Lars Snellaars
Lars Snellaars graduated from the Design Academy in Eindhoven in 2006 and has been working in his own design studio ever since. For him, the best product to design is a chair. 'That is pure architecture. A chair is much more than just a tool. A chair characteristics vision, form and functionality, whereby the individual in its environment is central.'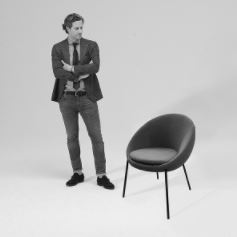 Designed for Satelliet Originals- Lumen Collection, Biscuit Collection, Fallon Collection, Celeste Collection, Tonic Armchair, Moretti Stool and  Mistral Armchair.
---
Jonathan Hofmeijer & Babke Dekker
This designer duo started a studio together in 2011, after graduating from the Design Academy in Eindhoven. Their motto is: 'a design only comes to life when it is used', it being products or complete interiors. Jonathan goes into the details while Babke takes care of the appearance.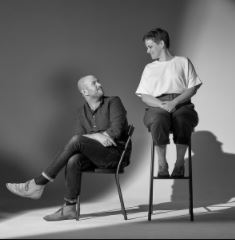 Designed for Satelliet Originals – 25.25 Collection. 
---
Dave Keune
Dave Keune likes to work on various projects in his own studio. Characteristic of his work is that the design itself is the core. According to him, its implementation or realisation is an option, and not a 'must'. In addition to his own work, Keune realizes together with designer Chris Slutter various projects ranging from restaurant to retail and office design, and they focus on different product designs for both national and international collections. The designs of Keune & Slutter are characterized by a distinct archetypal signature in colour and shape.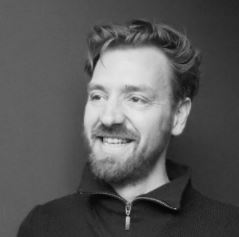 Designed for Satelliet Originals- Forge Table and Brewer Table. 
---
Studio Satelliet 
Chris Montijn and Wessel Storms, both part of the design team that works under the name Studio Satelliet, can be found at the production locations of Satelliet with great regularity. Where they can tweak the knobs and closely follow the dynamic process from design to production.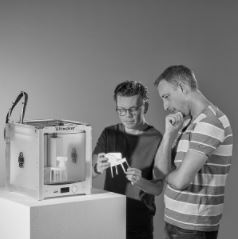 Designed for Satelliet Originals- Press Collection, Mino Collection, Gerlin Collection and Girola Collection. 
---
Looking for that stand out piece for your project, Something Original?  Click here to discover the full Satelliet Originals Collection.